Reason for Buying USD/JPY : 
USD/JPY reached the bottom zone in the 1-hour chart
After the confirmation of reversal by seeing the Buyers Pressure through Continuous Bull Candles, USD/JPY Buy Signal is given to the Supreme members.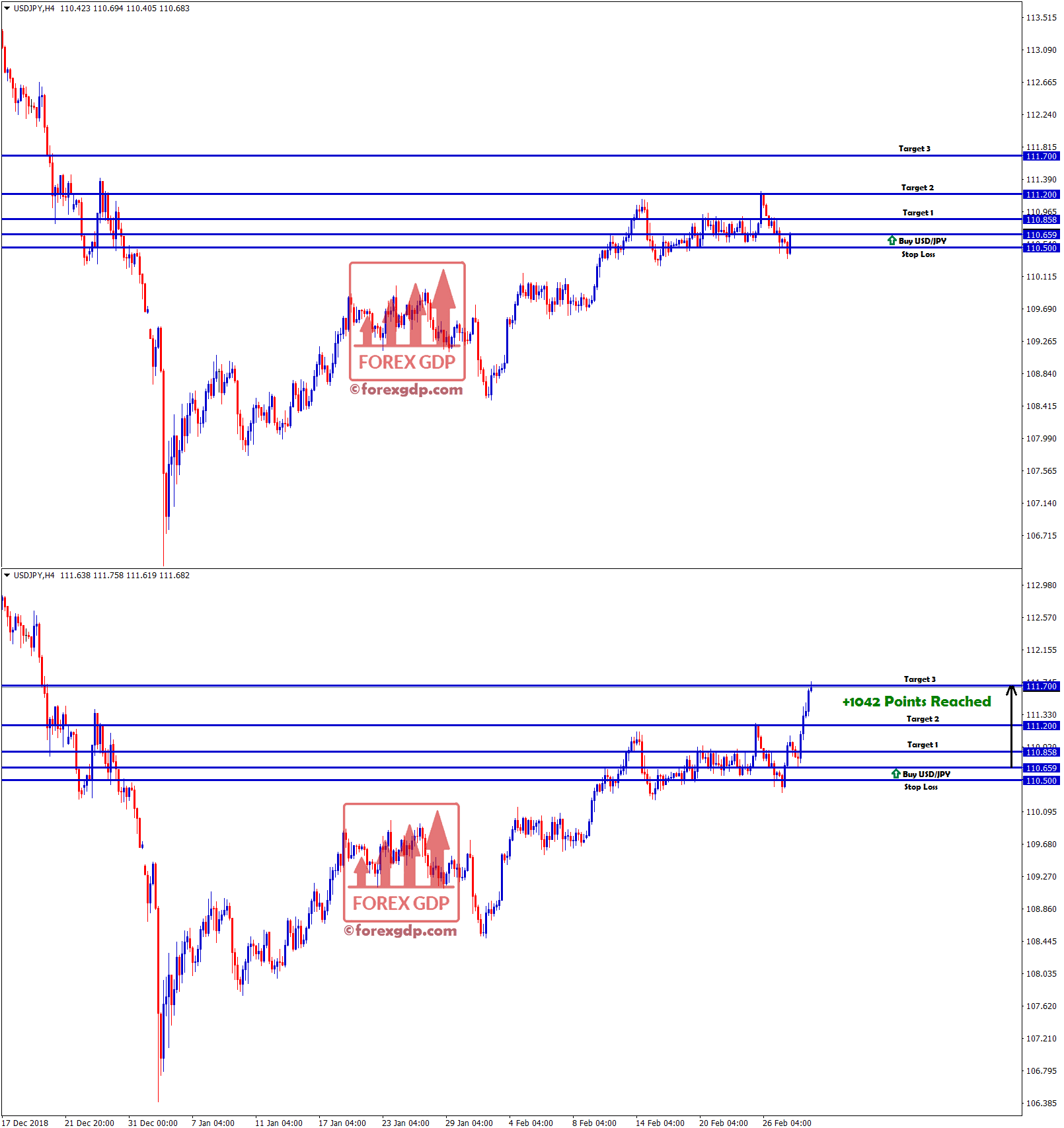 USD/JPY reached our Profit Target Successfully.
Save your Money, Energy, Time on Analyzing the market. We are here to help you always.
Start to Learn, Trade Forex market in technical ways with the help of Forex Experts team.
Please do not trade forex market all the time, trade forex only at good opportunities available in the market.
Don't trade all the time, trade only at Best Setup. Join Free now. Let result speaks on your trading account. Start to receive the forex signals now: forexgdp.com/forex-signals/