CADCHF Rising Wedge Pattern in H4 Chart
CADCHF is moving in an Uptrend slowly by forming higher highs, higher lows.
CADCHF starts to rise after hitting the bottom level of Rising Wedge pattern.
Crude oil price raising continuously after the historical fall.
Recently, USDCAD broken the Major support level of the Descending Triangle pattern.
CAD Currency must have to get stronger in all currency pairs anyway.
After the confirmation of reversal from the bottom zone, CADCHF Buy trading signal is given to the users.
CADCHF reached the take profit 2 successfully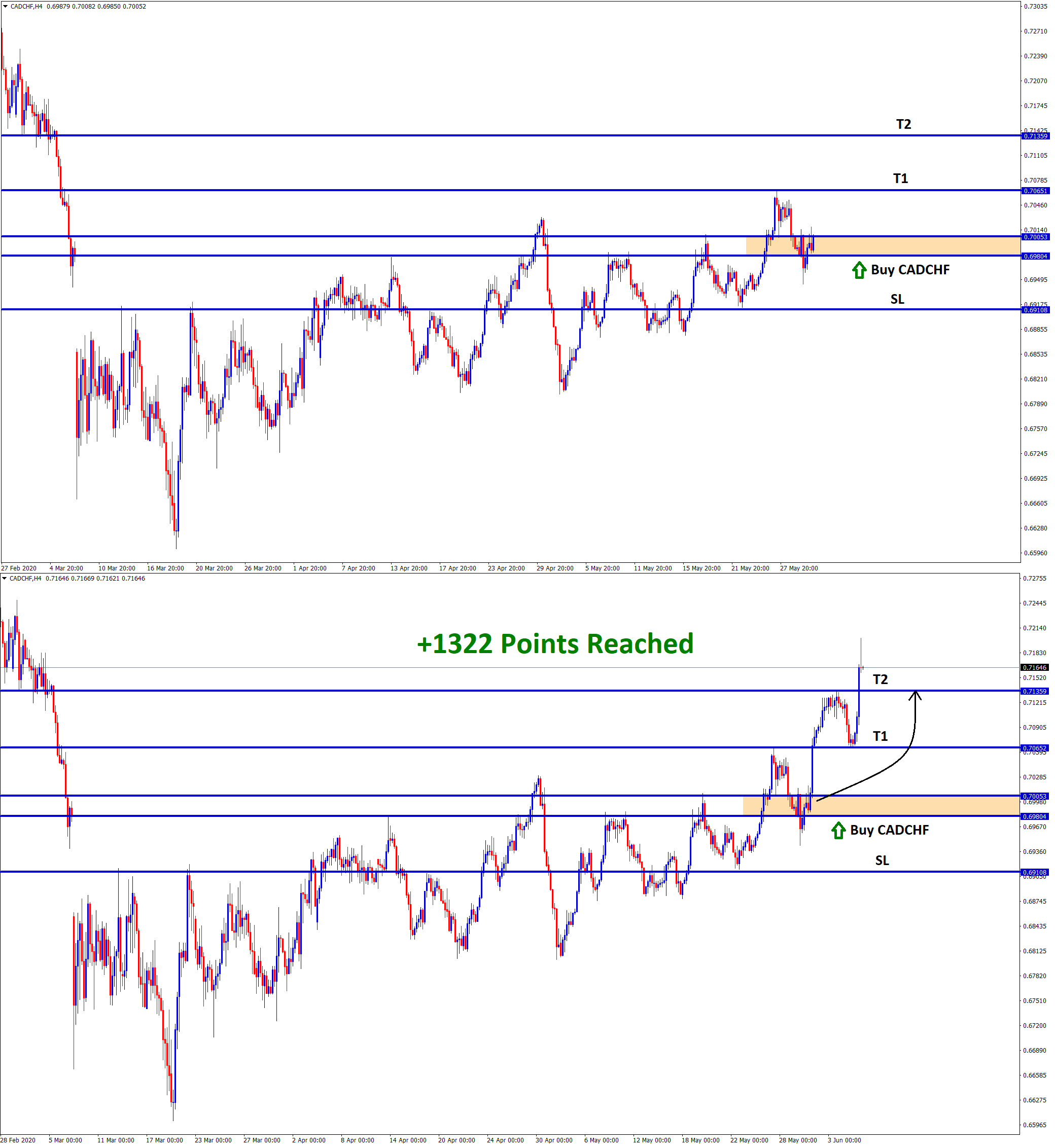 Please don't trade all the time, trade forex only at good setup.
If you like to receive the best forex signals at good trade setup, you can Try free forex signals. (or) if you need additional important trade signals with high accuracy, Join now in Supreme or Premium forex signals plan.
If you want to learn trading from 20+ years expert traders, Join forex trading course online now.
Thank you.