EURUSD Analysis:
EURUSD reached the higher high area of the Ascending channel in the 4-hour timeframe chart.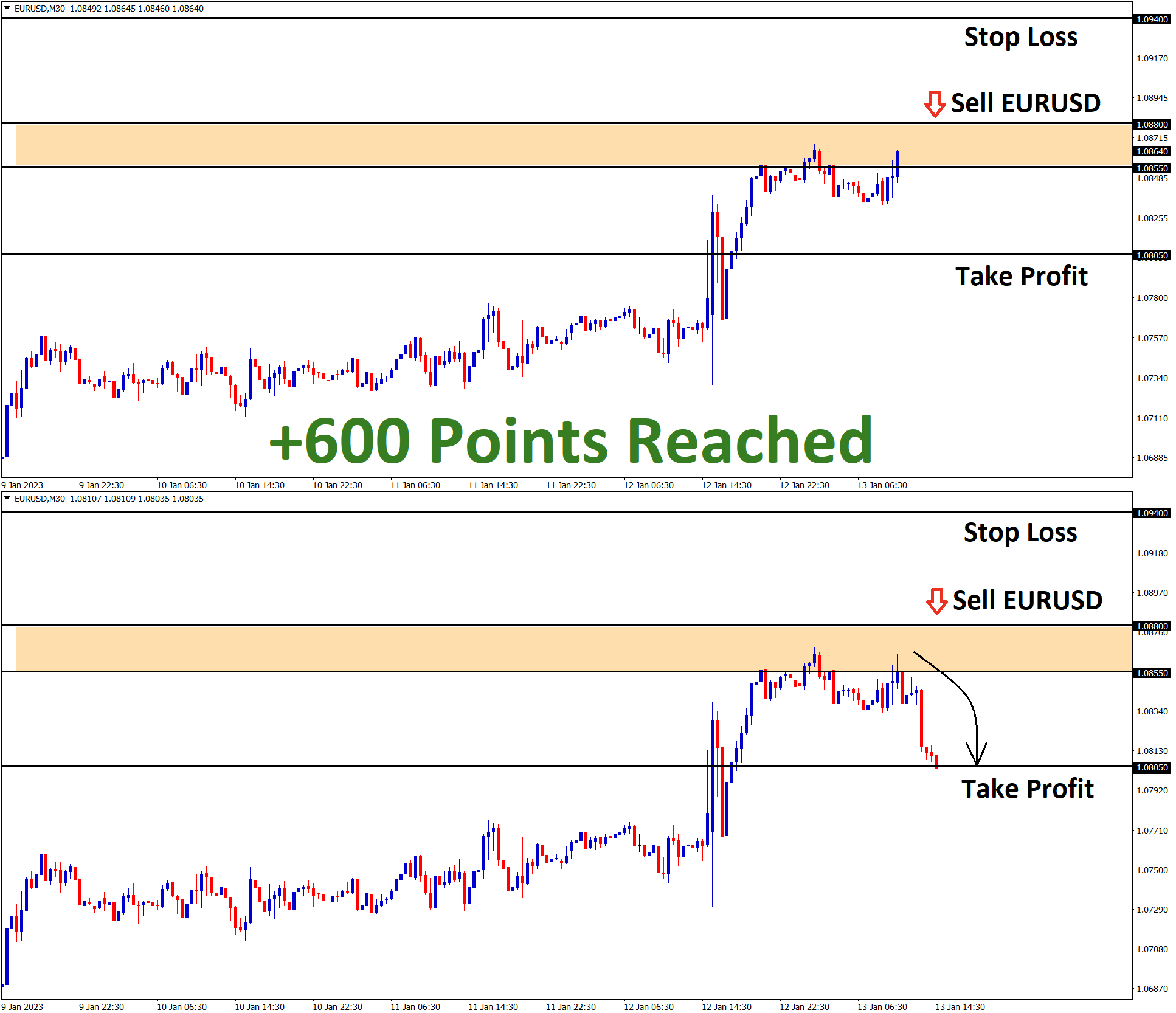 After the confirmation of the Downward movement, the EURUSD Sell signal is given.
EURUSD Sell signal reached the take profit target successfully.
---
Don't trade all the time, trade forex only at the confirmed trade setups.
🎁 80% NEW YEAR OFFER for forex signals. LIMITED TIME ONLY 😮 Get now: forexgdp.com/offer/