AUDJPY Breakout Analysis
AUDJPY has broken the bottom level of an Ascending Triangle pattern,
After the breakout market has retested the broken level and starts to fall down harder.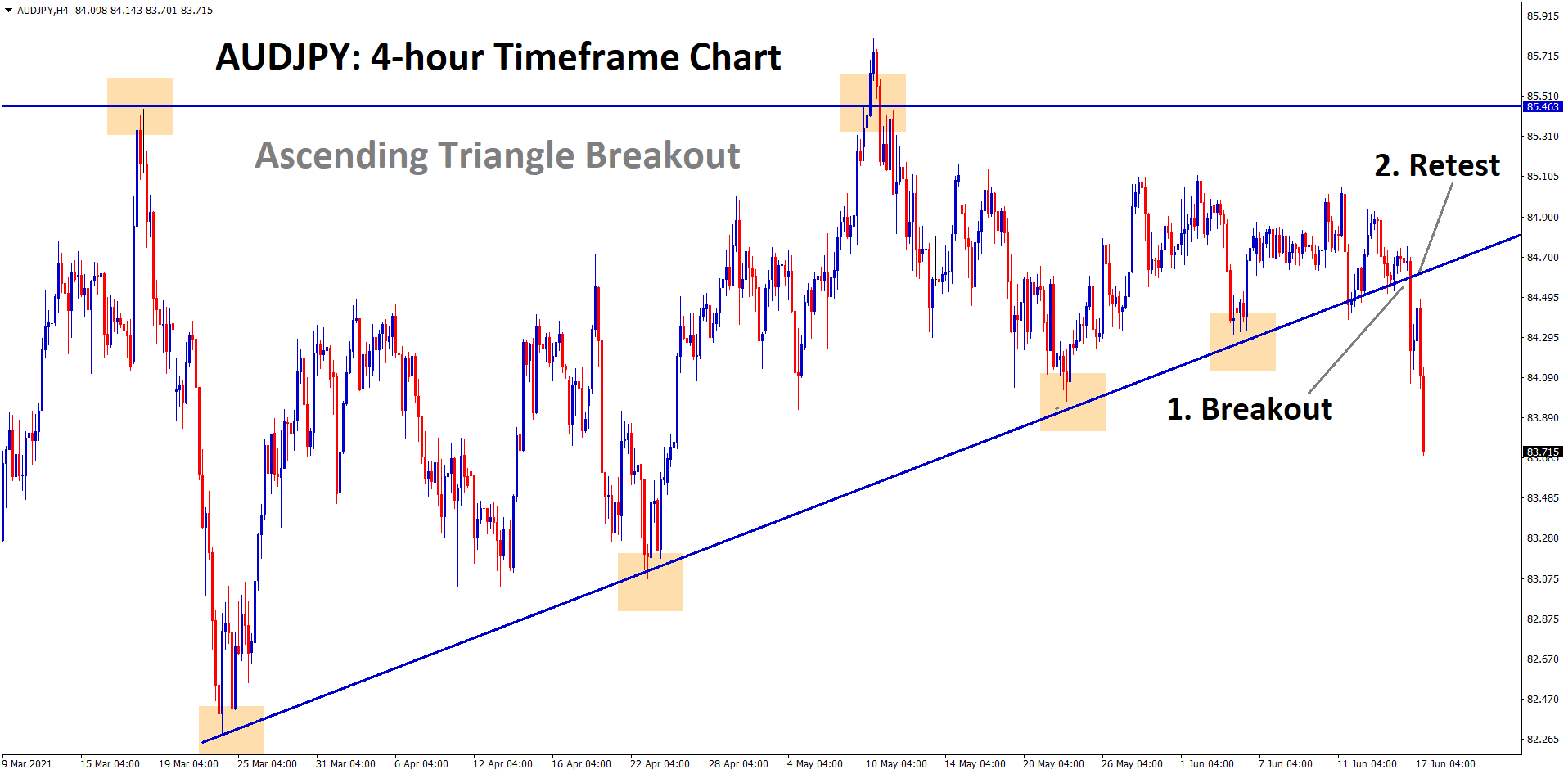 Australian Job data published several 115k jobs added versus 30k expected and strongest job numbers published since pandemic.
And the unemployment rate is dropped from 5.5% to 5.1% shows a strong drop fall in the employment rate.
This data will be very supportive for the Reserve Bank of Australia to keep asset purchases in controlled manner.
And FED plan to hike rates soon in 2023 is possible.
US Dollar continues stronger pace keeps Riskier currencies like AUD makes lower in market.
Iron ore prices surge and Copper prices in medium-term higher make Australian Dollar to weakness tone instead of Stronger tone.
Japanese Yen
Bank of Japan may start Debating tapering stimulus in 2023 and a way to start rate hikes in 2023.
USDJPY making a correction from the major resistance zone. but still moving in an Uptrend Ascending channel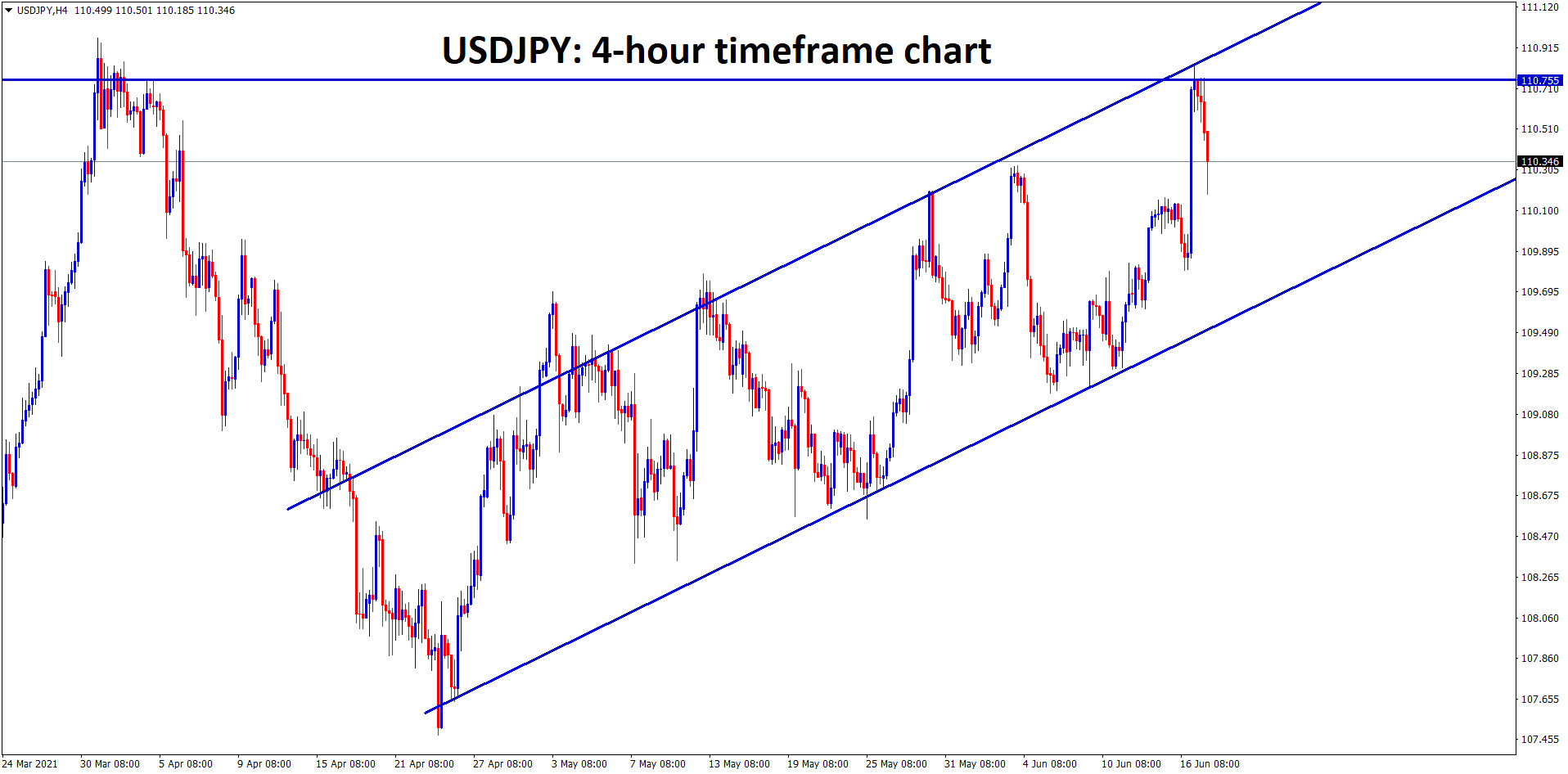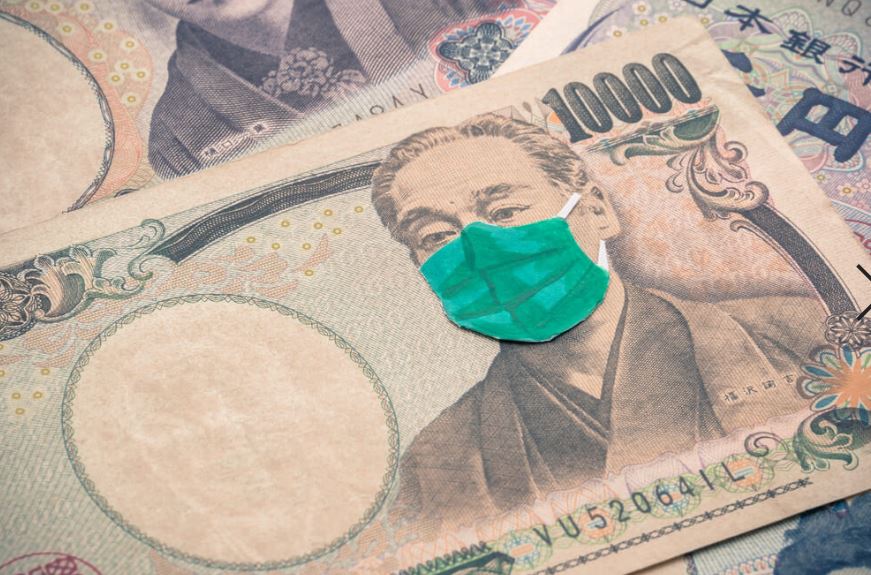 And may buy green Bonds soon than later as said by Former central bank executive Eiji Maeda said on Thursday.
USDJPY flourished to 110.800 level from 109.800 in single day 1% move after FED Powell& Co tell there is a rate hikes in 2023 is possible.
And Japanese Yen suffered more as Vaccination progress is very slow and more lockdowns made in recent days made more weakness to Japanese Yen
Don't trade forex all the time, Trade forex market only at the confirmed trade setups.
Get Each trading signal with Chart Analysis and Reason for buying or selling the trade which helps you to Trade with confidence on your trading account.
Want to increase your profits in trading? Get the best trading signals at an accurate time. Try premium or supreme signals now: forexgdp.com/forex-signals/